Wheel Make A Change Event
Sign up for keynote speaker and triple Paralympian, Marayke Jonkers motivation series leading up to the event!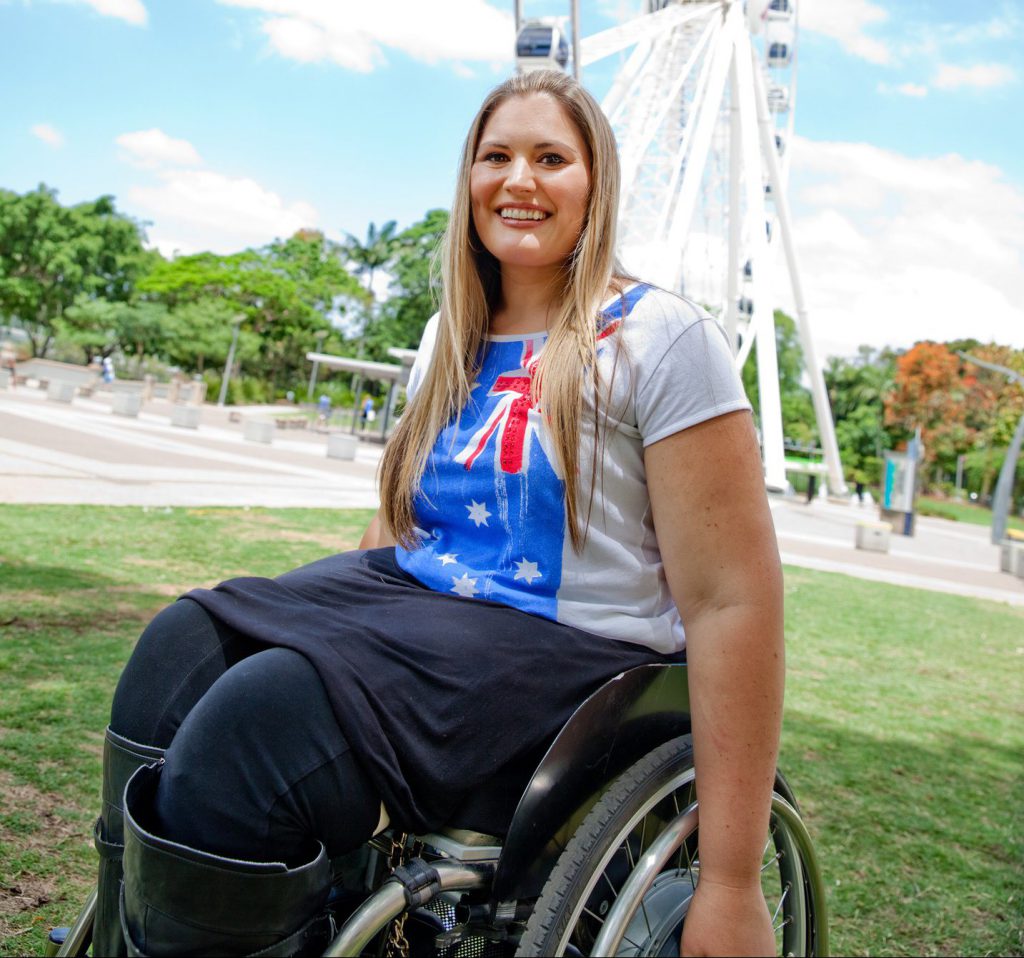 Sign up for keynote speaker and triple Paralympian, Marayke Jonkers motivation series leading up to the event!
Get my personal formula that I used to win 3 Paralympic medals
Athletes tips on the power of visualisation
How to swim your own race and win
How to use your mind to create your winning team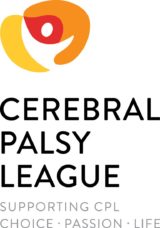 Hi CPL supporters,
Congratulations to take the challenge to make a change on June 16!
My name is Marayke  and I look forward to joining you as Keynote Speaker at the breakfast before you board the wheel to achieve your big goal.
As a triple Paralympian, medallist Australia's first female Paratriathlon world championship medallist and former world record holder I understand the enormity of the goal you've set for yourselves and just how far out of your comfort zone you're stretching to raise $5000 or more- this is your podium moment.
Whether you're afraid of heights or hate asking people for money this is experience is going to challenge and change you for the better.
I also understand the CHANGE it will make for CPL clients having access to technology to communicate.
Having used a wheelchair since a childhood accident, I know that with the right aids and equipment such as a wheelchair I could lead an extraordinary life – from representing Australia to working traveling and starting a charity.
Fortunately I could talk and communicate. But seven years ago that all changed; an overused injury to my arms meant that as a freelance journalist I could no longer type, text or even dial a telephone number.
Without the assistive technology I use to voice control, I would not be writing this to you today or back working.
In the spirit of communication making change I invite you to my free motivational message – Motivate Me Marayke – leading up to the event.
I will communicate my mindset techniques for getting the best out of yourself and this experience and leading a gold medal life.
We get to work together not only at the event you have an opportunity to receive cheerleading tips and insights leading into the final weeks from me – all free for you!
Why sign up to Motivate Me Marayke?
Rev Up To Win! – Get my personal formula I developed as an athlete and used to win 3 Paraympic medals
Why giving back will change YOUR life
How to stay focused when life gets in the way
Adversity To Action – When best laid of plans didn't work and what to do instead
Laser Focus On your Goal – Athletes tips on the power of visualisation
Comparing To Conquering – comparing yourself to other challengers and feeling inadequate? How to swim your own race and win
Your Winning Team – The mind is the most powerful muscle in the body and we all have our unique conditions for peak performance. Let's work together to uncover how you can best support one another on the day
Embrace The Green-Eyed Monster – Jealous of another participant's success? Use it to your advantage!
Sign up for keynote speaker and triple Paralympian, Marayke Jonkers email leading up to the event!
Get my personal formula that I used to win 3 Paralympic medals
Flick your 'power switch' to get in the zone for peak performance
How your phone and credit card are tools to succeed: Athletes tips on the power of visualisation
How to swim your own race and win
How to use your mind to create your winning team
About Marayke Jonkers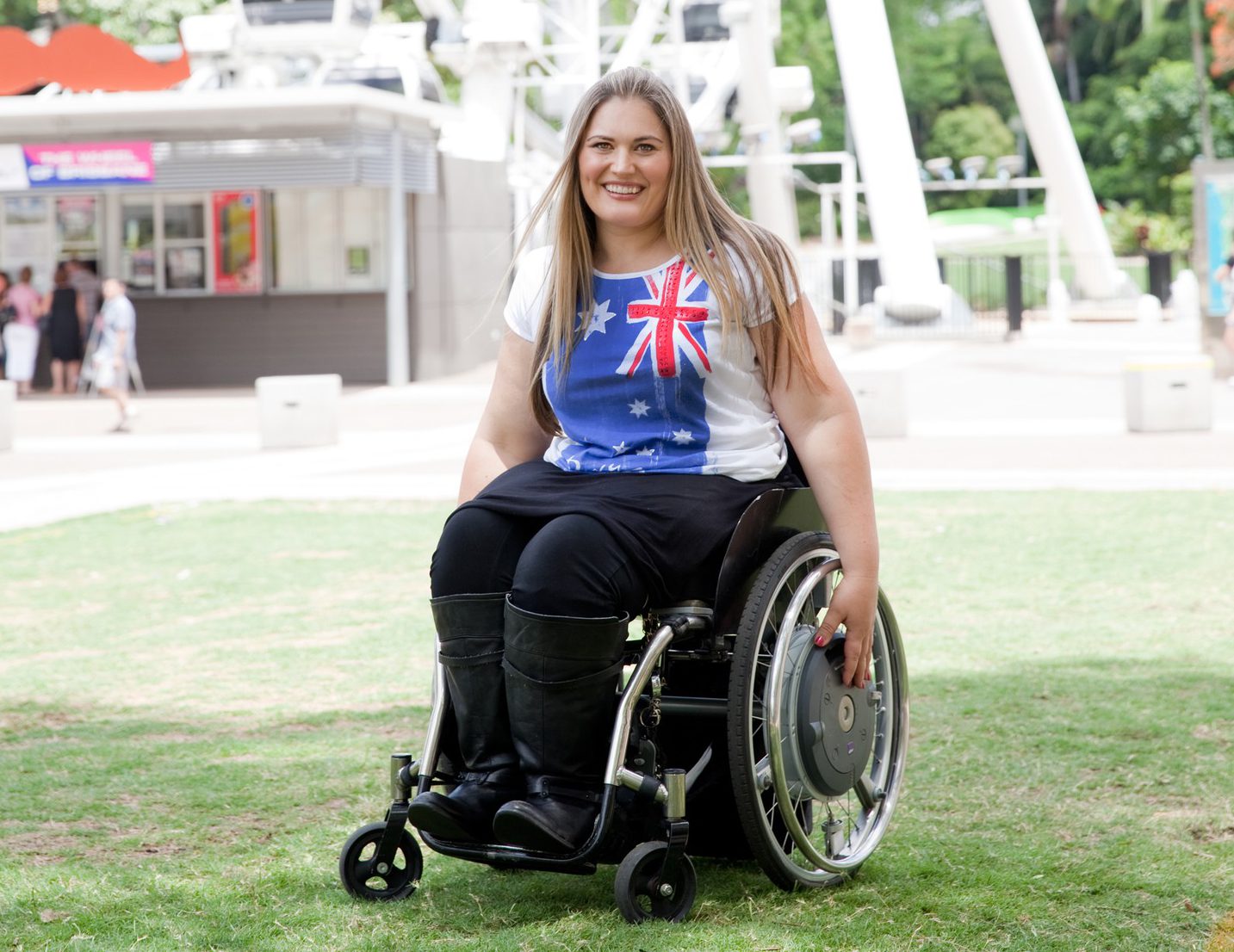 Marayke Jonkers is a Paralympic medal winning swimmer, paratriathlete and founder of Sporting Dreams which empowering athletes with disabilities. She is an expert in self leadership – the art of building self confidence and knowledge to live your own 'gold medal life."
Marayke's journey from becoming paraplegic in a car accident as a baby to a three-time Paralympian has inspired people around Australia through her motivational presentations and media appearances.
Marayke won a silver and two bronze Paralympic medals as a swimmer, competing at the Sydney 2000, Athens 2004 and Beijing 2008 Paralympic Games.
A former world record holder and current Australian record holder marayke represented Australia for over 10 years breaking over 70 Australian records and winning many international medals.
She later switched sports and became Australia's first female paratriathlete and para triathlon medallist when she won bronze at the ITU world championships in Budapest, Hungary.
Since retiring from competitive sport due to injury in 2011, Marayke has focused her attention on helping the next generation of athletes with disabilities through the grants scheme she started in 2008 called Sporting Dreams.
Sporting Dreams provides funds to purchase equipment such as racing wheelchairs. Marayke's vision is to ensure the next generation of athletes have the same opportunity she has had to enjoy fun fitness and personal development through sport. She has already given grants and mentoring to 137 promising athletes.
Away from the pool she has two university degrees from the University of the Sunshine Coast, in Social Science and Communications and achieved high distinction grades.
A fierce advocate for diversity, Marayke was the ambassador for the QLD Governements National Injury Insurance Scheme and worked in the career development sector with a focus on disability in the work force.
She is also the author of the book 'Careers for graduates with disabilities'.
Marayke is in increasingly high demand by corporate audiences as a motivational speaker, using the steps she took to success to empower others and answering the big questions in life through self leadership.
She runs workshops in self leadership/goal setting for corporate audiences and students.
Marayke shares her medal winning techniques for success and how to get the best out of yourself in any situation and lead your own "gold medal life" from corporate to home life, and help your clients do the same.
We all face obstacles, crossroads and change but we also all have choices. In her presentations and workshops on self leadership Marayke delves deeply into how she found the inner strength to keep going and not only survive, but to thrive – and how you can too – using her simple program 'Rev Up To Win'.
Do you wonder why do some people struggle and never reach their goals, while others are successful beyond their wildest dreams!
Have you ever wished someone could just give you all the answers?
That when faced with a great opportunity or challenge you instinctively knew what to do?
What if there was a way?
The answer is self leadership and Marayke is about to share with you how.
Her outstanding achievements have lead to Marayke winning many awards and accolades.
Marayke won Queensland Young Achiever Award in 2005, has twice been a finalist in the Young Australian of the Year Awards and has been an Olympic torchbearer.
Marayke was named one of Australia's most inspirational women by Cosmopolitan magazine, being announced as the inaugural winner of the Fun Fearless Female award.
She has appeared on television shows including Insight on SBS, Totally Wild on Channel 10, and in publications including Cosmopolitan magazine.
Marayke loves a challenge and has tried skydiving, sit-skiing, snorkelling, kayaking, camel riding, and has travelled through parts of Europe, the pacific, Asia and the UK enjoying the challenge of taking a wheelchair to some of least accessible areas of the world.
Her favourite quote is "You never know what you can do until you try".