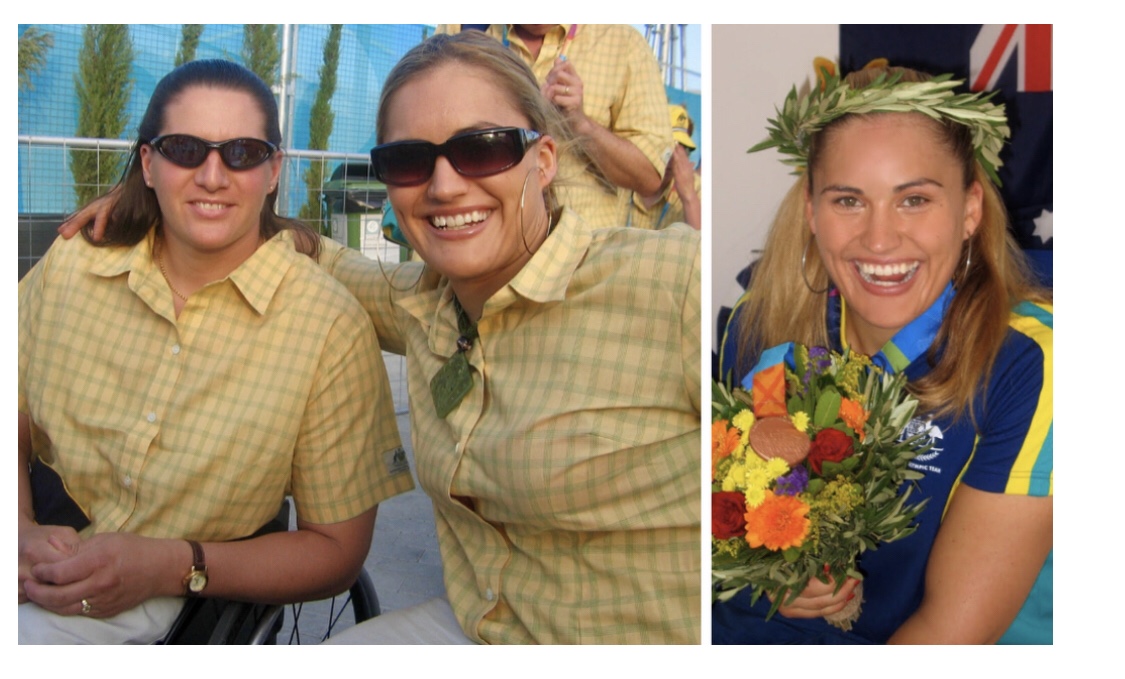 While watching The Australian Sporting Hall of Fame, I did a happy dance at home, not just because I know the winners and their athletic achievements but because it is a huge step forward for disability representation.
Louise Sauvage was bestowed with Australia's greatest sporting honour when she became the first Paralympian to be elevated to "legend" status joining icons like Dawn Fraser.
Logie Award-winning Paralympian Dylan Alcott was nominated for the prestigious Don Award.
Our greatest Paralympian Mathew Cowdrey was inducted as a member.
Our culture tells us that the Logies chooses the best actors on TV and the Sporting Hall of Fame celebrates our best athletes. They are cultural reference points for excellence in each industry.
While growing up as a girl in a wheelchair who liked to perform in school plays, and dreamt of being a Paralympian, I never saw anyone like me.
I studied journalism and the first question asked at every job interview, even for internships was "How are you going to do this job in a wheelchair?" despite being top of the class.
My Paralympic medals and those of my team-mates weren't yet acknowledged equally like this, and while we didn't do it for the awards, it meant the general public tended not to know the names and the achievements of our para-athletes.
We live in historic times where not only are children who live with a disability growing up dreaming of doing these jobs and seeing role models on the screen, but future employers and colleagues can see that disability isn't a barrier to excellence in one's field of endeavour.
It is an exciting time to be alive when I can turn on my television and see Paralympians like Reed McCracken and Ellie Cole in advertisements.
To finally see the top of the sporting world recognised appropriately by the Sporting Hall of Fame, a Logie winning TV presenter using a wheelchair, and Kiruna Stammel presenting on Playschool showing children from an early age that diversity is a normal part of life.
Around the world, the same shift is happening with Ali Stoker first wheelchair user to win a Toni Award for her performance in Oklahoma, where her character didn't use a wheelchair though the actress happened to.
Here's to many awards to come for the very best in their fields whether representing diverse groups or not.
ABOUT THE AUTHOR
Marayke Jonkers is a motivational speaker and expert in empowering the audience to embrace the peak performance paradox to lead a gold medal life. A three-time Paralympian and medallist in swimming, Australia's first female paratriathlon medallist at a world championship and founder of the charity Sporting Dreams empowering athletes with a disability. Marayke is also passionate about diversity and inclusion. When not travelling the world or checking out the latest adaptive fashion she can often be found handcycling along the Maroochy River near her home on the Sunshine Coast QLD.
www.facebook.com/maraykejonkers
www.twitter.com/maraykejonkers