MARAYKE'S STORY
Marayke Jonkers is a Paralympic swimmer, paratriathlete and founder of the Sporting Dreams charity, which helps athletes with disabilities.
Marayke is a young woman with a love for life and a spirit of adventure. She is boldly pursuing her dreams – and encourages others to do the same.
As a baby, she was injured in a car accident and has never walked. Instead, she learned to swim.
At the age of 13 she wrote a list of 100 goals and by 30 had crossed off every item. Top of her list was win a Paralympic medal and be one of the best swimmers in the world.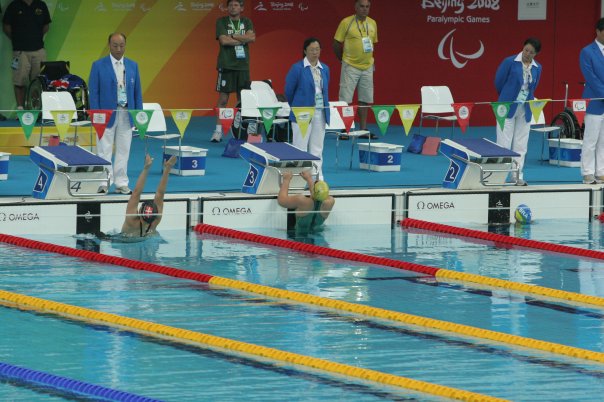 At the Beijing 2008 Games she achieved her dream when she won the silver medal for 150m individual medley sm4 classification, after winning two bronze medals at the Athens 2004 Paralympic Games and representing Australia at the Sydney 2000 Games.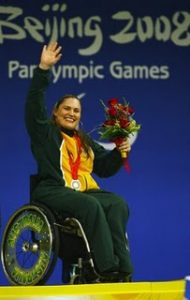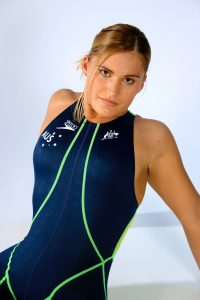 Marayke says the medals are the culmination of a lifelong dream to swim for Australia. When her mother was told Marayke would never walk again, she taught her daughter to swim instead. And she has never looked back.
Now she hopes her inspirational story will inspire others to take up sport and follow their dreams.
Marayke has broken the world record for 100m butterfly, and has over 70 Australian records in breaststroke, individual medley, freestyle and butterfly.
In 2009 Marayke decided to fulfill a life long ambition to compete in a triathlon and entered a sprint distance event. A year later she became Australia's first female paratriathlete and paratriathlon medalist when she won bronze at the ITU world championships in Budapest, Hungary.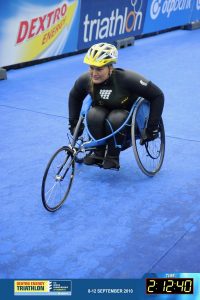 Marayke retired from competitive swimming in 2011 due to injury, after being diagnosed with thoracic outlet syndrome – an overuse injury of the upper body which prevents her from lifting her arms.
She founded Sporting Dreams in 2008 to ensure up and coming paralympians have the same opportunity she has had to enjoy fun fitness and personal development through sport. She has already given grants to over 40 promising athletes.
Away from the pool she earned two university degrees, in social science and communications, and  achieved a Dean's Commendation for Academic Excellence. All this while training for the Paralympics. She was awarded an honorary fellowship at University of the Sunshine Coast in 2018 for contribution to the community.
But what makes  Marayke truly unique is her commitment to the community. A tireless advocate for people with disabilities, works with the corporate world pn diversity and inclusion, and is the ambassador for the Queensland State Governments National Injury Insurance Scheme.
Her outstanding achievements have lead to Marayke winning many awards and accolades, including  Queensland Young Achievre of the Year.
Some of her fondest memories are being announced as an Olympic torch bearer in 2000, and named as a finalist in the Young Australian of the Year awards.
Marayke is in increasingly high demand by corporate audiences as a motivational speaker, and hopes her inspirational story will inspire others to take up sport and follow their dreams to lead a gold medal life – beyond the gold medal moment.
Marayke loves a challenge and has tried skydiving, sit-skiing, snorkelling, kayaking, camel riding, and has travelled through Europe.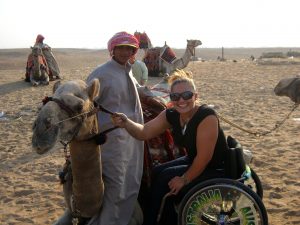 She grew up on Queensland's Sunshine Coast and in her spare time can be found wandering the Maroochy riverbank on her hand cycle while lapping up pats from her rescue chihuahua Pepe.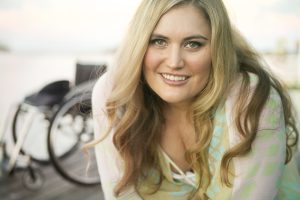 Her favourite quote is: "You never know what you can do until you try".