Vision boards have been all the rage in personal development for many everyone from Oprah Winfrey to our favourite movie stars attesting to their virtue and power.
Once upon a time they were the domain of giant cork boards pieces of cardboard stuck on a wall. I challenge you to turn it into your computer desktop screensaver and wallpaper, all the wallpaper for your mobile telephone given the rage we use technology you are far more likely to see it and be reminded of your goals….. every day. That means going high-tech and using technology. But first let's explore the theory behind why you want to do it in the first place.
The saying goes that if we don't know where we're going how we ever going to get there, and by visualising the life we want we then begin to create it without unconscious mind and head in that direction. That we need to constantly be reminded of these goals lest we become distracted by other 'shiny objects' or urgent but not so important tasks.
My coach encouraged me to make my first vision board as a teenager- I photocopied my mother's drivers license then Whited out her name and put mine, and a photo of me- because I had the goal to learn to drive myself to training. I can't upload and Susie O'Neill winning a gold medal, then cut off her head (Sorry Susie) and put my night so I was standing at top the victory dais.
But no longer do we need to sit down and cut out pictures from a magazine and paste them on a piece of card we are in primary school again.
By the time I was competing at the Beijing 2008 Paralympic games I was able to download images of the venues would be competing in, the mascots and use photo shop to create a beautiful vision board for my wall with everything Chinese themed.
My real breakthrough moment with vision boards and technology came in 2010 when I was to compete in the triathlon Championships. I know I can have difficulty remembering a course route when I am physically struggling or cold- and in the middle of the world Championships I would be both. Technology provided the solution in Google satellite maps. I downloaded images of the exact buildings I would be passing at each of the crucial points in the race, then photo shopped images of myself swimming in the river, cycling past the Houses of Parliament and over the famous bridges. The genius moment came when I altered previous photo of myself crossing the finishing line to have the Budapest city skyline behind- and put in the exact finishing time I wanted to do for the race on that scoreboard. Guess what time I did in the race- only wish I'd visualised one faster.
While this might seem all a bit woo woo it really worked.
Why? I felt totally comfortable in the competition environment even though I had never been to the country before let alone covered the entire course.
One year before the race I hang up these images in my bedroom, along with the course map each leg of the event. I also took them with me to Budapest and hung them above the bed in my hotel room to look at leading into the rates.
By the time was out competing it really felt like a sense of déjà vu as I've been looking at those images for an entire year and I knew what was coming next hill at Bridge sharp turn…… I felt totally comfortable and in control.
Here is a list of some fantastic FREE online resources to create your digital motivational moments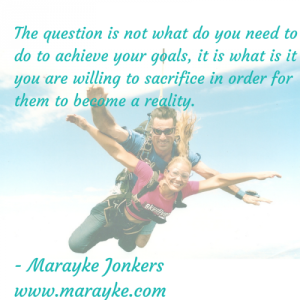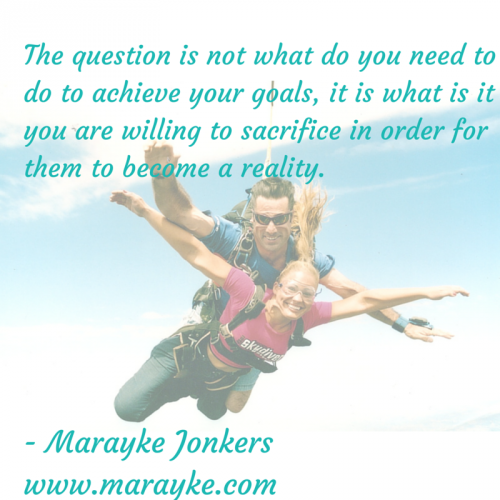 Canva.com is a great free resource where you can edit existing images with beautiful graphic design and font to include your favourite motivational quotes, then download them to print and display in your home or upload to social media and share.
Pick monkey : picmonkey.com this online collage creator will allow you to import images you have collected and create them into a a beautiful collage you can then download free.
Photoshop elements- a bit more high-tech but fun if you want to put your own face into an image for example by creating different layers.
Powerpoint- believe it or not it's really easy to create a photo collage with text over the top, then screenshot it and voila you have an image!!!
WHERE TO USE YOUR PRETTY NEW JPEGS
As a screensaver wallpaper on your computer
screensaver or wallpaper for your mobile phone
Post to social media so all your friends can support you in your goals and keep you
Printed out and frame it for the wall, or even have it printed on canvas
I'd love to see what you create – share them on my Facebook page Marayke Jonkers and I can't wait to  be your accountability buddy and cheer leader as you start achieving all those things on your board